August 11, 2018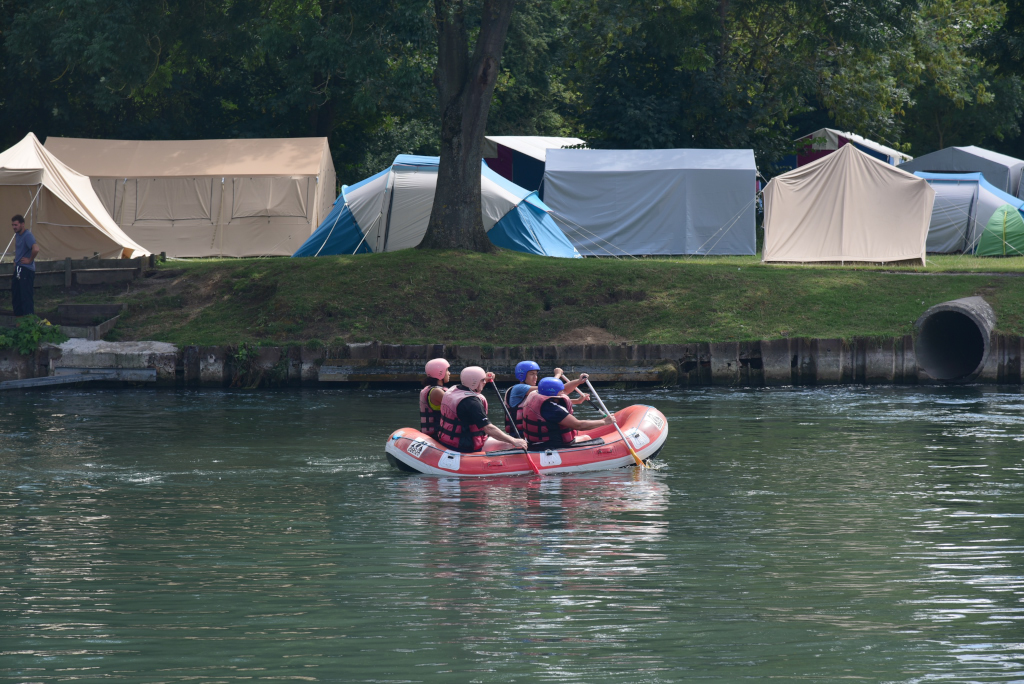 I take my leave of Arras along the canals that emanate from the town, home to adventure playgrounds of modest proportions. The dense forest lining the placid waterways is comforting, and the few towns I pass through en route to my inevitable destination of Douai are also exceedingly modest in scope, although not without some charm. Small outdoor facilities line the canal leading to Fampoux, where locals run, skateboard, camp and practice their canoeing skills in the bucolic small-town setting.
The road takes me to Vitry-en-Artois, a modest town whose history dates to ancient Celtic times. In the Merovingian era this town was in fact of greater importance than Arras, and also enjoyed strategic importance in the Middle Ages as well. Today it is nothing more than a sleepy village, clad in the ubiquitous brick typical of northern France.
Douai is a relatively undiscovered locale in northern France, an overlooked minor gem of Franco-Flemish culture just south of Lille. The town dates to Roman times, and was in the Middle Ages a possession of the Counts of Flanders. It has one of the country's most impressive Flemish belfries, and is of contemporary economic importance for its Renault vehicle assembly plant.