May 17th, 2018
Both Anzio and Nettuno are charming beachside resorts set on the Tyrrhenian Sea, and reachable at the end of commuter train lines running out of Rome.
The bucolic beach town of Anzio has ancient roots, having been home to the villas of the affluent in ancient Roman times. But even before being vanquished by the Romans, it was capital of the Volsci, who the Romans conquered in their early expansionist phase.
Both Nero and Caligula were born in Antium, the predecessor of Anzio. The remains of Nero's expansive villa have been discovered in the area. Apparently, each successive emperor attempted to exceed the scale of the increasingly ostentatious villas of prior leaders.
Anzio served as important theater during World War II. In that time, a Lieutenant Eric Fletcher Waters of the British Army lost his life in battle while serving as a member of the 8th Battalion, Royal Fusiliers, part of the 167th Infantry Brigade of the 56th Infantry Division which fought at Anzio for nearly six weeks. Notably, his son Roger Waters became the bassist and main lyricist of progressive rock band, Pink Floyd.
Today the town is home to stylish modernist palazzi and charming beaches styled in a quintessential retro Italianate classicism.
Nettuno lies in the immediate vicinity of Anzio, and features a small medieval centre in addition to elegant sunwashed plazas replete with the obligatory bars and cafes.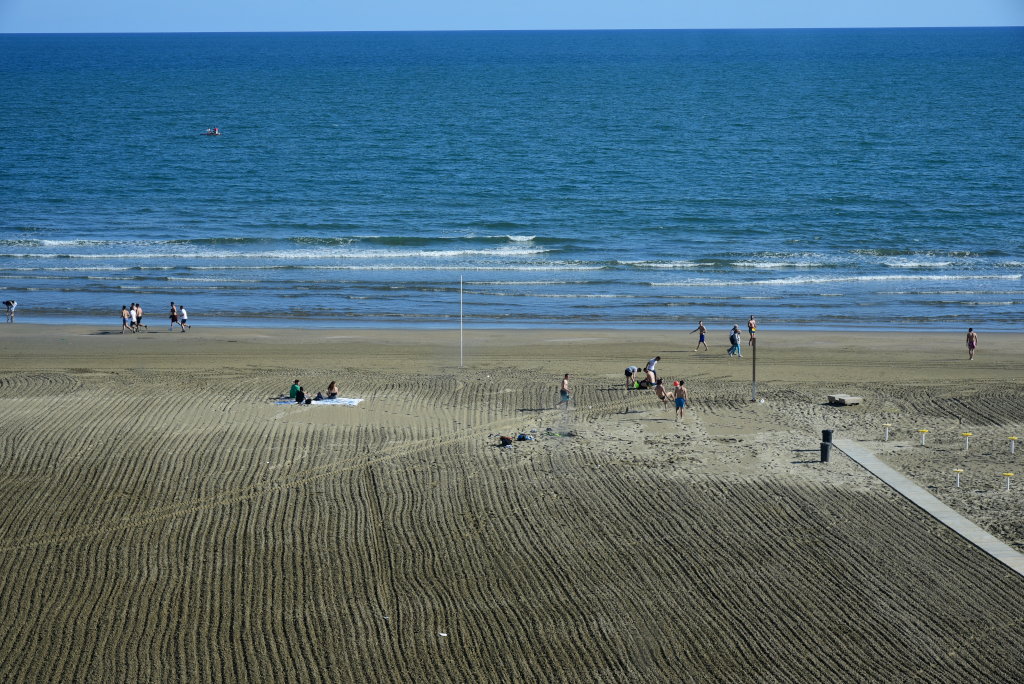 (Narrative paraphrased from Wikipedia)