July 20, 2018
It is a rare cloudy and overcast day, typical of the region, even in the summer, but not this one. The low light doesn't make for optimal photos, but it is far more pleasurable to stroll through the historic city of Antwerp without the intense heat. While the suburban area to the east of the town centre I am staying in is not rich in the character and style, it nonetheless corresponds to the more modest but authentic lifestyle of typical locals. Best of all, I am short walk away from the huge Wijnegem Shopping Center …
Antwerp counts as one of the most important cities in the Low Countries, amongst others counting with the world's oldest stock exchange. It is the most populous city in Belgium, and the second largest metropolitan region after Brussels. The Port of Antwerp is one of the biggest in the world, ranking second in Europe and within the top 20 globally. The city is situated on the River Scheldt, which runs roughly north-south through western Belgium.
Antwerp Centraal railway station is considered one of Europe's great train stations in terms of its architecture and design. It was built at the beginning of the last century in an eclectic style drawing on Roman, Oriental and Art Deco sensibilities.
The Meir shopping district is one of the most elegant and exclusive in the low countries, home to stunningly ornate Rococo palaces housing a multitude of fashionable retailers and stores. While not the only sought-after shopping district of the city, it is by far the most historic, running roughly between the Antwerp Central station and the Groenplaats, effectively the centre of the old town.
The Antwerp Zoo is one of the oldest in the world, established in 1843, and features a substantial amount of unique and also historic architecture in the 10-odd hectares it occupies next to the Centraal railway station. Antwerp Zoo houses over 7,000 animals of about 950 species, with over 1.6 million visit annually. The zoo is also used to host cultural functions.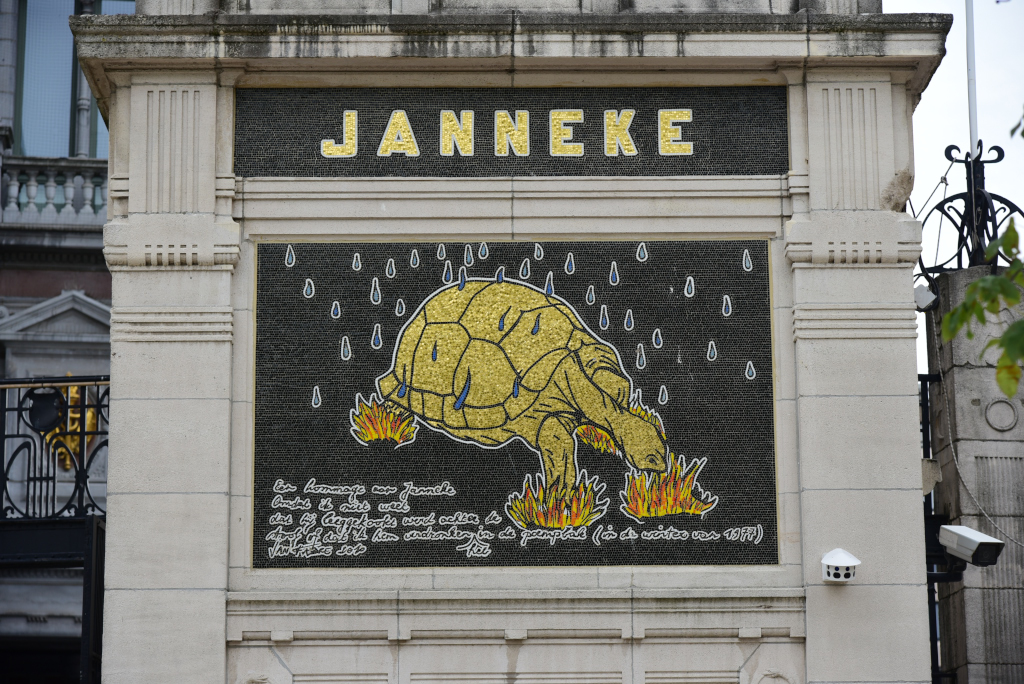 The Groenplaats is one of the most important public spaces in Antwerp. In the Middle Ages it housed a cemetery attached to the cathedral, while in modern times it became a public gathering spot. The square is lined with restaurants, cafes and bars, with a statue of the painter Peter Paul Rubens at the centre. On the day of my visit the square is crowded with stalls selling food and handicrafts to locals and tourists. A backdrop of live music keeps visitors entertained while they savour the culinary offerings, naturally including copious amounts of rich Belgian beer.
(Narrative excerpted from Wikipedia)