May 13th, 2018
Tarquinia emerged as one of the most important centres of Etruscan culture by the middle of the first millennium B.C. Tarquinia is located some 90 kilometres north of Rome in the rolling countryside not far from the Tyrrhenian Sea. The necropolis of Tarquinia is today one of the most important archaeological remnants of the ancient Etruscan culture.
Subterranean chambers were dug out of rock on the site of the necropolis to house the deceased, often with antechambers to the primary burial chambers, and also possibly with stone coffins. The walls of the chambers were adorned with remnants of religious, mythological, sporting or celebratory scenes.
In the later period, scenes were painted that depicted the escorting of the deceased into the underworld, or of typical events that would occur in the deceased person's life. From the second half of the 4th century B.C., sarchophagi made of nenfro, marble and alabaster were used to bury the dead.
Descendants of Tarquinian Etruscans became ancient kings of Rome, and hence the early history of the two places became intertwined. Utimately Tarquinia fell under Rome's domination, and dwindled in importance altogether in the later Roman empire. The contemporary version of the ancient city rose to some prominence as a major town in the Maremma.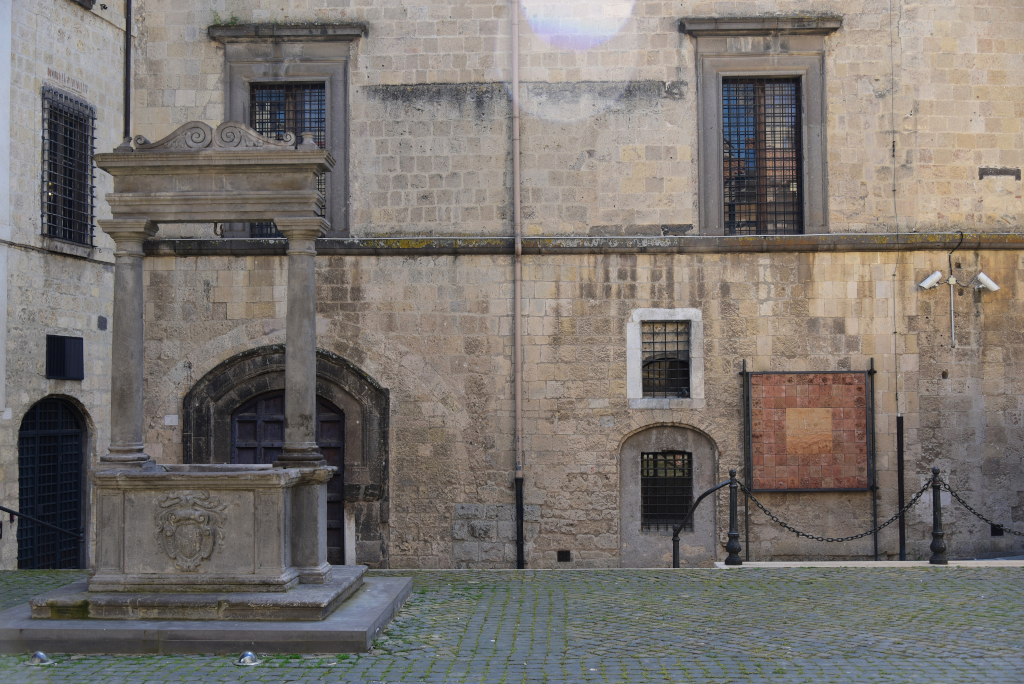 The Museo Archeologico Nazionale Tarquiniense houses one of the major collections of ancient Etruscan artifacts in a 15th century papal palace. The exhition of artifacts is displayed in the Palazzo Vitelleschi on three floors.
The ground floor houses sarcophagi from the middle of the fourth century BC, typically from important Tarquinian families.
The second floor displays pottery beginning with the early Villanovan culture. Both the native Etruscan type of pottery called bucchero and imported pottery is on display, as well as work imported from Ancient Egypt, Phoenicia and Ancient Greece.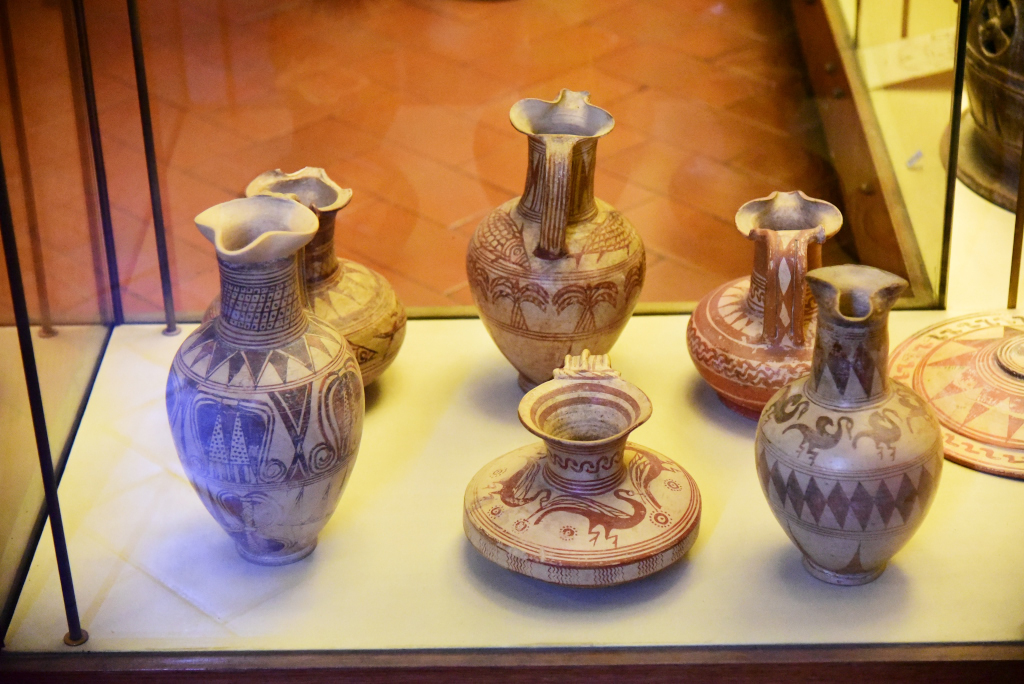 The display continues with pottery from Corinth imported in large quantities from the end of the seventh to the sixth century BC and imitated by the Etruscans, followed by Classical period Attic black-figure and red-figure pottery dating from the fourth century BC.
(Narrative paraphrased from Wikipedia).