January 24th, 2018
A morning spent writing, although the loud pounding and drilling in the room next door as of 7:45 am isn't exactly what I would have signed up for when I reserved the room in this hotel. Happily, the receptionist gets the workers to stop, at least until I leave the room for the day. And yes, there is hot water in the room as well …
I take in the modest eatery around the corner for a beef and potato soup and scrambled eggs with rice, then to the cafe catty corner to the cathedral for a power coffee while squatting on one of the heavy wooden stools. Very atmospheric indeed! Watching the elderly men slowly meandering by the open windows and doors, the cathedral in the background, the bright sun shining overhead brings to mind memories of a Colombia from an earlier era.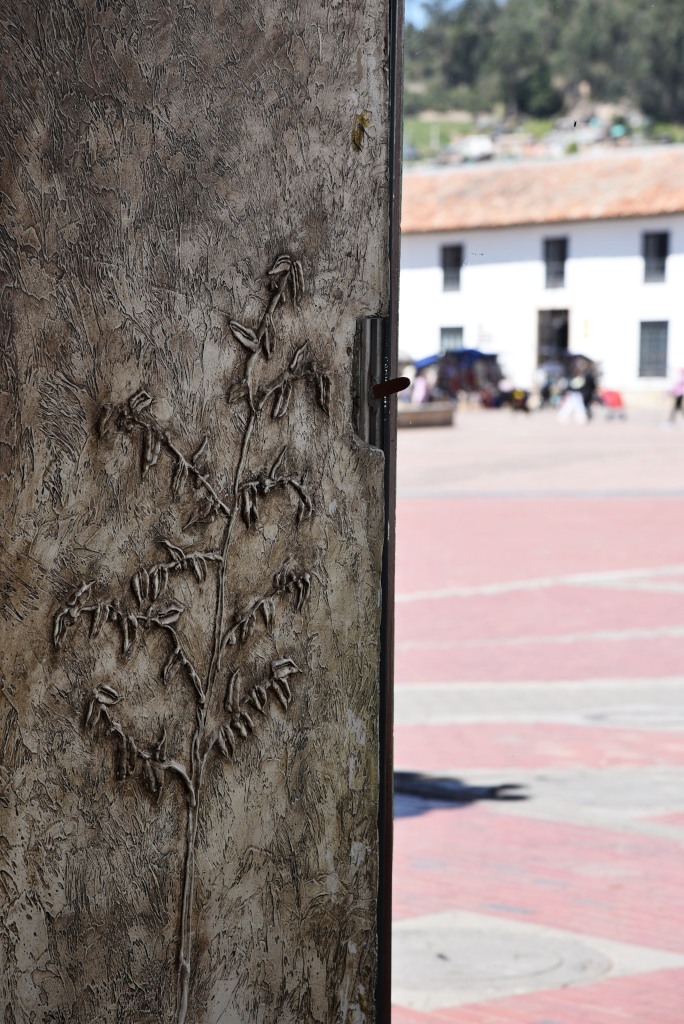 On the agenda today is a trip to Ráquira, one of the cute historic towns in Boyacá departamento. The microbuses conveniently leave with regular frequency from a small parkade a block away from the hotel. A taxi driver attempts to convince me to take his car to Ráquira for a mere 20,000 pesos, which results in his companion muttering under his breath 'Well you don't have to rob him …'
Waiting for the microbus to depart, I get into a conversation with a young man and woman who are attempting to launch a business combining food and activities for tourists. And since this town isn't really on tourists' radar, they would like to know what kind of things would engage tourists to spend time in Chiquinquirá. That would take some reflection, and there really isn't much time left as my bus is about to depart, and in any case, she gets carried away ogling my photos of Southeast Asia and India.
The ride to Ráquira is spectacular, the landscape along the narrow single-gauge road verdant and bucolic, although the mountains in the distance are largely barren, not a good sign. We pass small character bed and breakfasts set in adobe-and-terracotta bungalows, farms with small plots of land, and dairy farms. The road weaves in serpentine fashion along the hillside deep into the distant valley some 30 kilometres away where Ráquira is located, the elevation diminishing and the temperature rising until we finally arrive in the verdant setting of the colourful small town that is a centre for ceramic production in Colombia.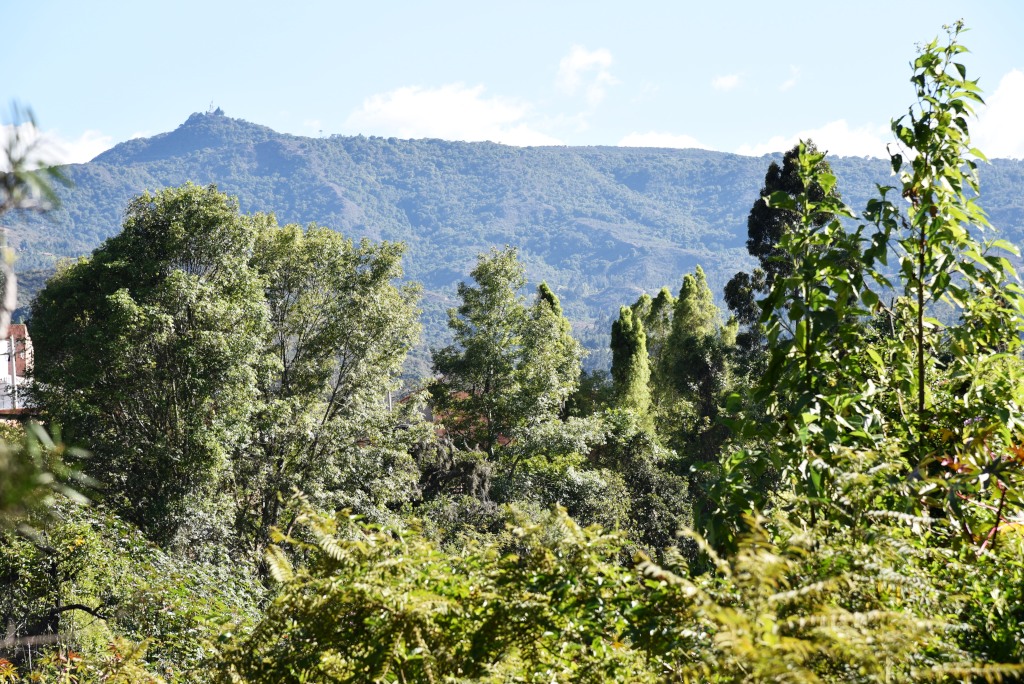 Ráquira may be a centre for ceramic production, but the only activity visible to the visitor is the wholesale flogging of low quality artisanal souvenirs to tourists. Very few visitors are currently present, which would suggest that there must be some other time when people would visit in numbers to justify the degree to which shops are stocked with souvenirs. Weekends perhaps?
Ceramics are a recurrent theme, brightly painted parrots, vases of varying sizes, mobiles with ceramics, cups, bracelets, rings and pendants, hammocks, ponchos and sweaters making up a good portion of the goods that fill up the several blocks of shops that lead from the small and picturesque main square.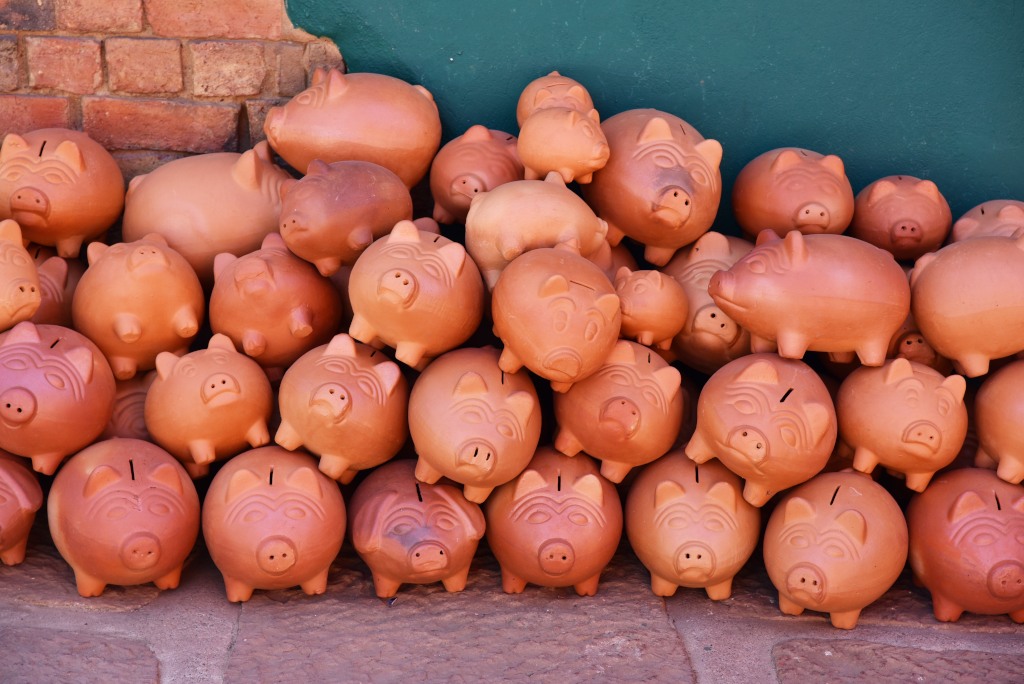 I very briefly enter the shops to inspect some of the merchandise on display, but have no intention of buying anything here, as it has no intrinsic artistic or cultural value. Not that the prices aren't relatively high for what is being offered.
The main square is possibly the biggest single attraction, with the larger colonial mansions, terraces, restaurants and cafes. Larger-than-life ceramic figures are laid out in various positions on the plaza, a dedication to the importance of the production of ceramics here.
And yet, I am thankful I am only spending the afternoon here, and in fact staying in Chiquinquirá, which is larger, a real place with a real personality, and not just appearing to exist solely for the purpose of catering to tourists.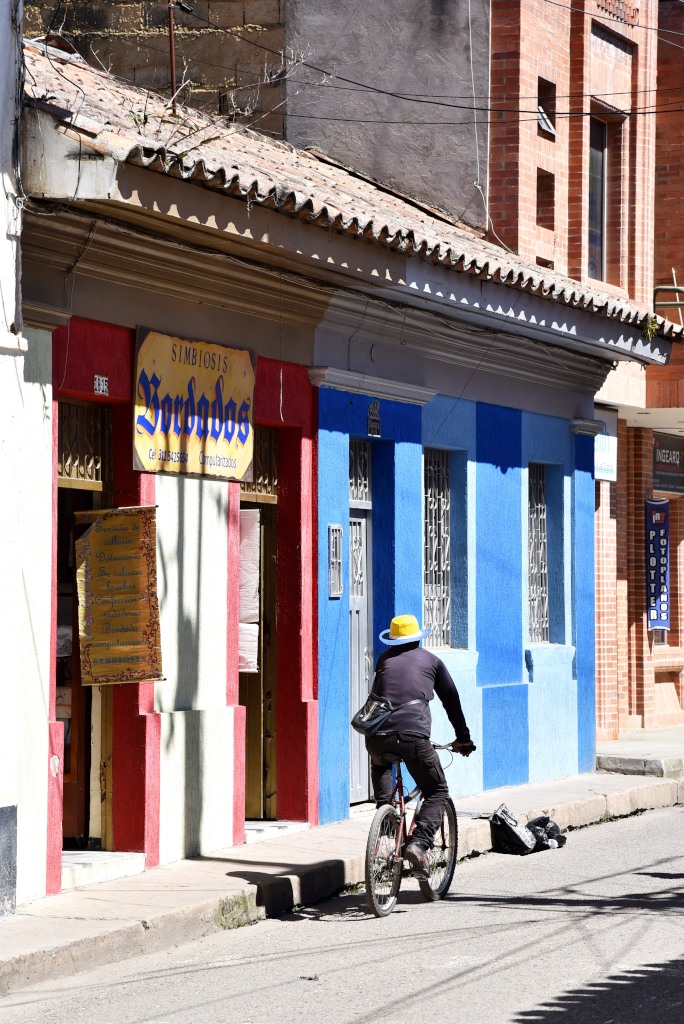 The smaller, wiry elderly woman I had seen wandering around town is seated at one of the tables in the café that occupies a space at the far end of the square. The conversation that follows is easy, although not particularly interesting. What is most important in her case is that at her age, she still has the capacity to travel the world to the extent that she does. Who knows what my own abilities will be on that front a few short years from now!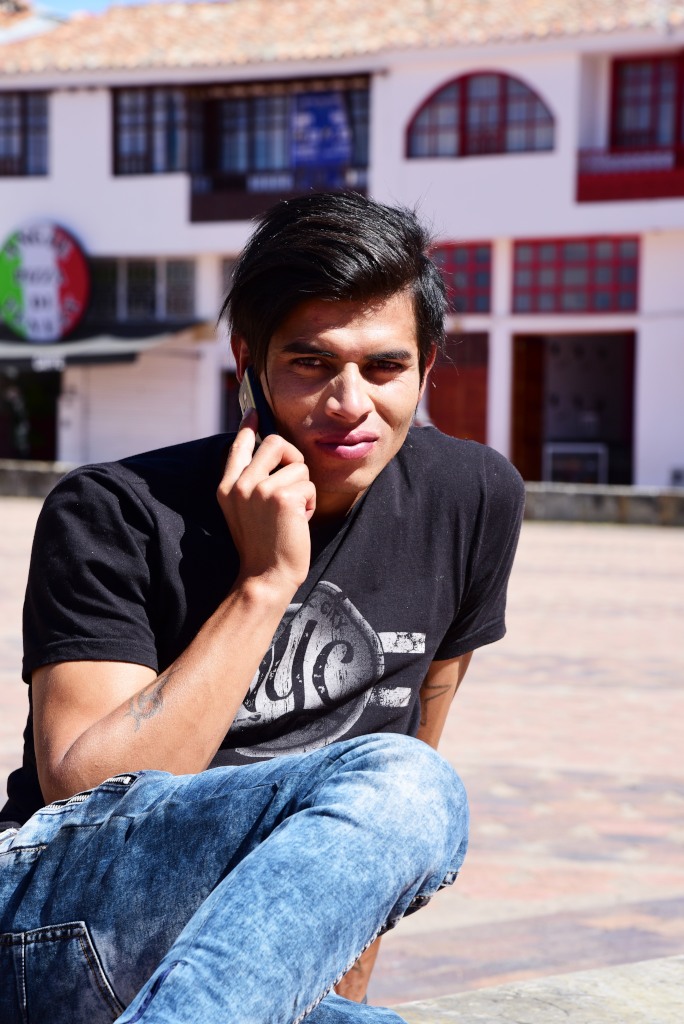 Silvia is originally from Canton Thurgau, on the south side of Lake Constance, but now lives in a small town near Fribourg, where she has an inexpensive place on what is effectively a campground. Due to the high cost of living in the country, she can't really afford to stay in Switzerland on her pension, although she seems to also be lumping the cost of healthcare into the mix, which seems somewhat unusual, as it should be free for the elderly in Switzerland.
She enumerates the countries in Latin America she has visited, but now it's getting to be all the same. But then Southeast Asia she doesn't want to consider, as she plans on heading to Thailand only when she has run out of other options. The Buddhist cultures don't interest her. She would love to visit Canada, but it's too expensive, and then it probably wouldn't make sense to go in the winter, the time she normally travels, which is when she can't stand the weather in Switzerland.
And so the conversation continues … the life and times of the privileged …
Continuing on to the outskirts of town, I see the single and two-level Spanish-style structures dissipate into a flower-laden landscape overshadowed by the low green hills in the distance.
Time to return to Chiquinquirá, having done several circuits around the limited number of blocks of Ráquira. Optimistically positioned in a jump seat next to an open window, I hold my camera in expectation of some fabulous landscape shot availing itself, however, the right side of the vehicle where I am seated faces a steep escarpment the entire journey. And I am too unmotivated to reposition myself in the vehicle …
In an attempt to exhaust the culinary options of Chiquinquirá, I decide to take in the offering of La Fruteria Especial catty corner to the cathedral. What could go wrong? Well, a lot, apparently. At least I get the staff to prepare the special fruit salad, without grated cheese, the idea of which already makes me shudder. In its place, a plate of chopped fruit that doesn't make any sense together, two scoops of flavourless ice cream, flavourless cream, with a few biscuits thrown in for good measure.
Looking for an inexpensive place to eat near the main plaza may be a frustrated effort, particularly for dinner time. Lo and behold, a short two blocks from the plaza on Calle 18 is a small but quaint eatery in a Spanish-style edifice, with a sign in front enumerating the standard local food options, but for far less than I have seen elsewhere.
A bowl of a typical Colombian vegetable stew, excellent as always, a plate with grilled chicken leg, tasty white rice and lentils stewed in pork, a single cassava chip, and a cup of fruit juice, what may be tomate de arbol, all for 7,000 pesos – where the same in a more formal restaurant would be easily three times as much.
I am so exhausted again … age is showing its signs. Time to lie down on the rock-hard mattress and try and get some rest.
The signs of civilization … car alarms going off needlessly ….